Solutions
Analytics
Dashboard and reports to leverage your shipping data.
Features
Leverage Your Data
Numerous standard reports built into the system, typically in Excel format.
Interactive data-warehouse with export options.
Full featured dashboarding on top of your transportation data. Interact in real-time with the data to truly understand your business.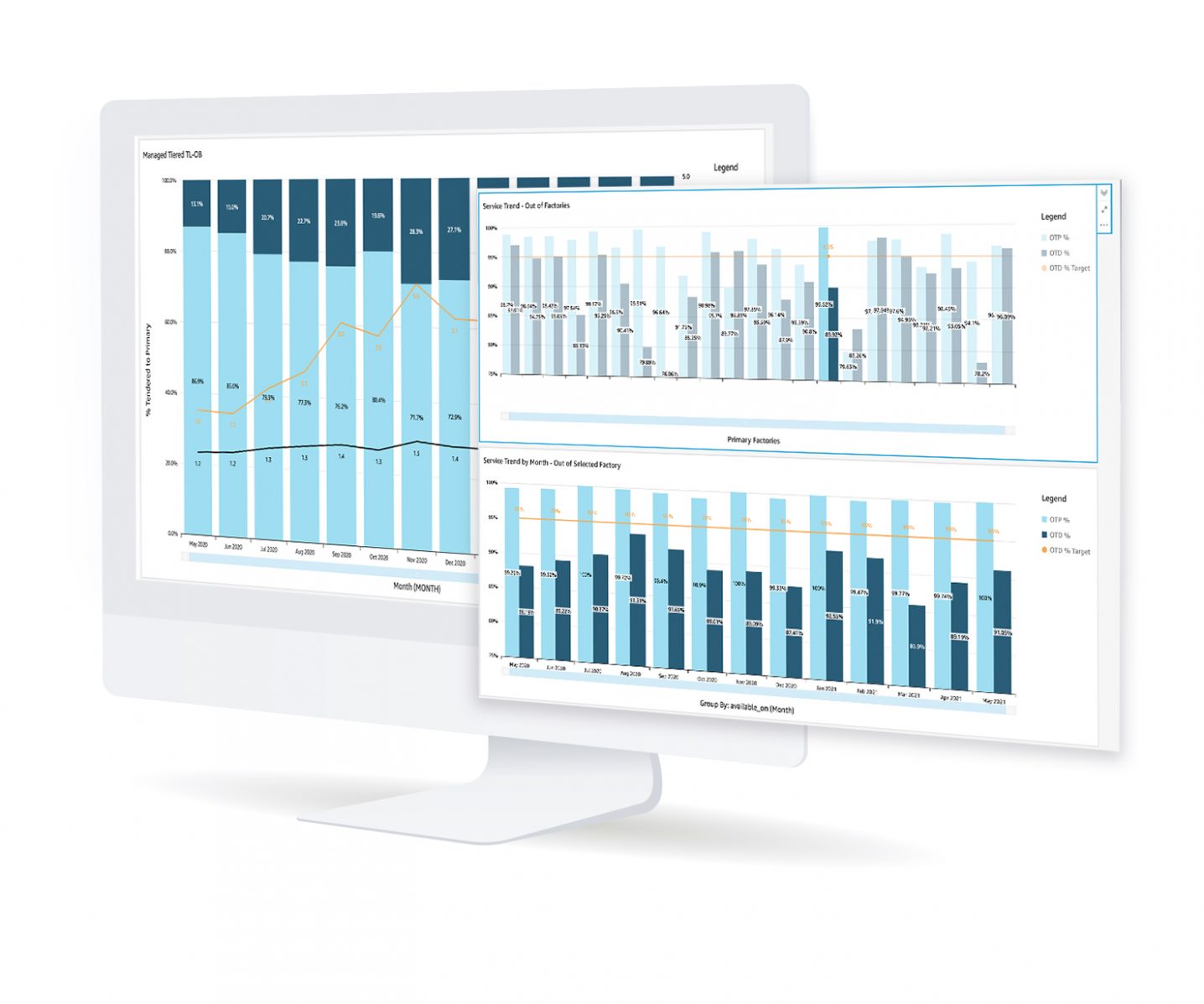 Highlights
Real-time interactive dashboards built on top of your complete shipment history.
Extremely Clean Data
A core philosophy of our platform is data integrity. Our tools validate every address that gets put into the system. And if your ERP data has duplicates, don't worry, we build indexes to make sure all of your duplicates are mapped into one logical location in our platform.