Solutions
Appointment Scheduling
Complete inbound and outbound appointment scheduling.
Learn more about Appointment Scheduling options for your company.
Request a Demo
Features
Gain Control of Your Docks
Full-featured appointment management tool built into the platform.
Supports inbound and outbound, optionally on the same view.
Allows restrictions based on live versus dropped trailers, business segments, and more.
Add/block/adjust appointment schedule on the fly.
Carriers self-serve by booking appointments directly through the portal.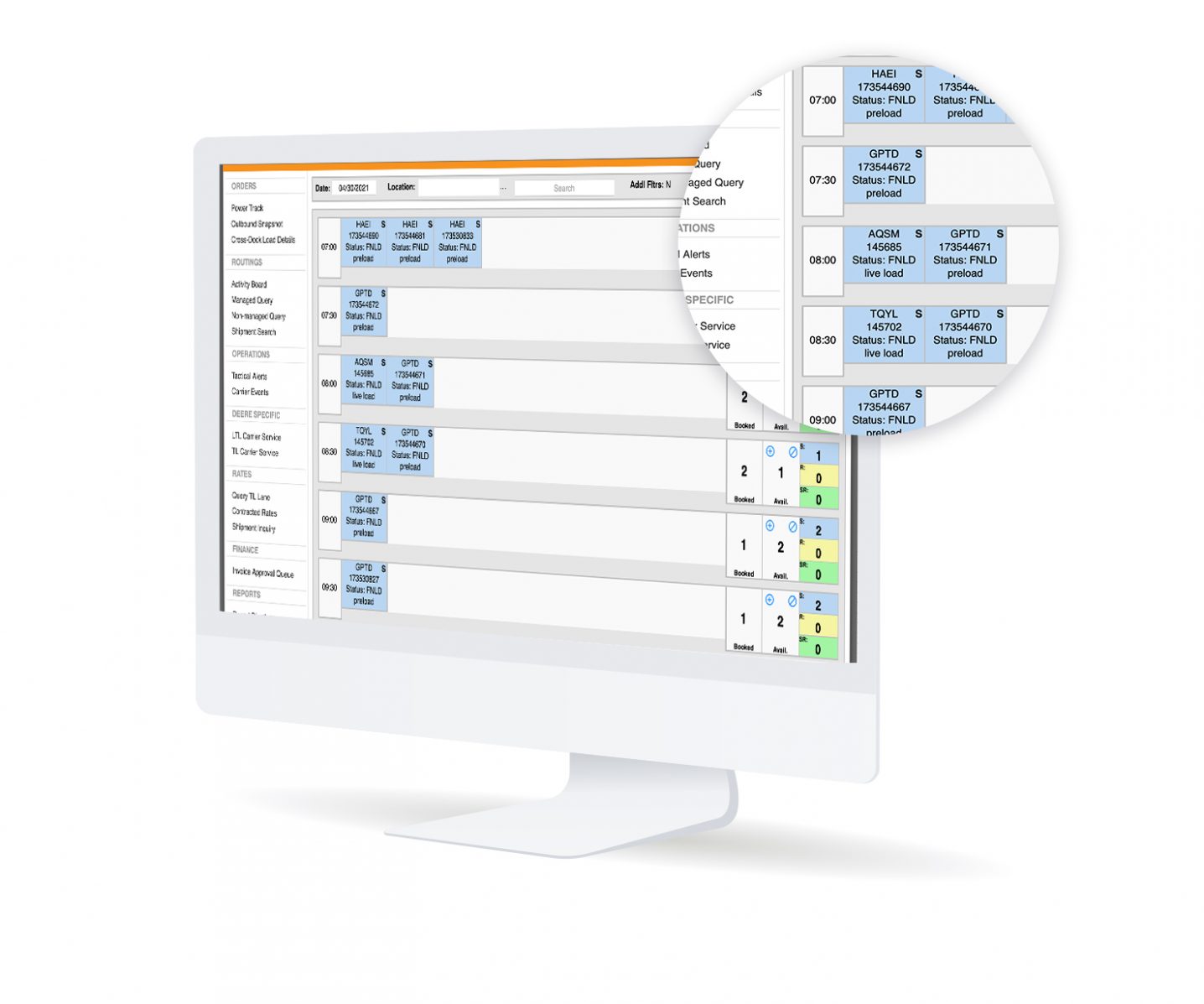 Highlights
The carrier entry process is simple and intuitive, and supports custom business rules if needed.
The Benefits of One Platform
Since the appointment scheduling tool is part of the same platform that manages your shipments and carriers, integration is built in. Carriers simply have to reference our BOL number and the full shipment details are automatically tied to the booked appointment.