Solutions
Cross-Dock Execution
Drag and drop cross-dock operations.
Learn more about Cross-Dock Execution options for your company.
Request a Demo
Features
Close the Cross-Dock Gap
Cross-dock specific portal allows inbound visibility and drag and drop load building.
Tracking gives visibility to all movement legs even before they happen.
Understand true cost of cross-dock operations compared to direct transportation.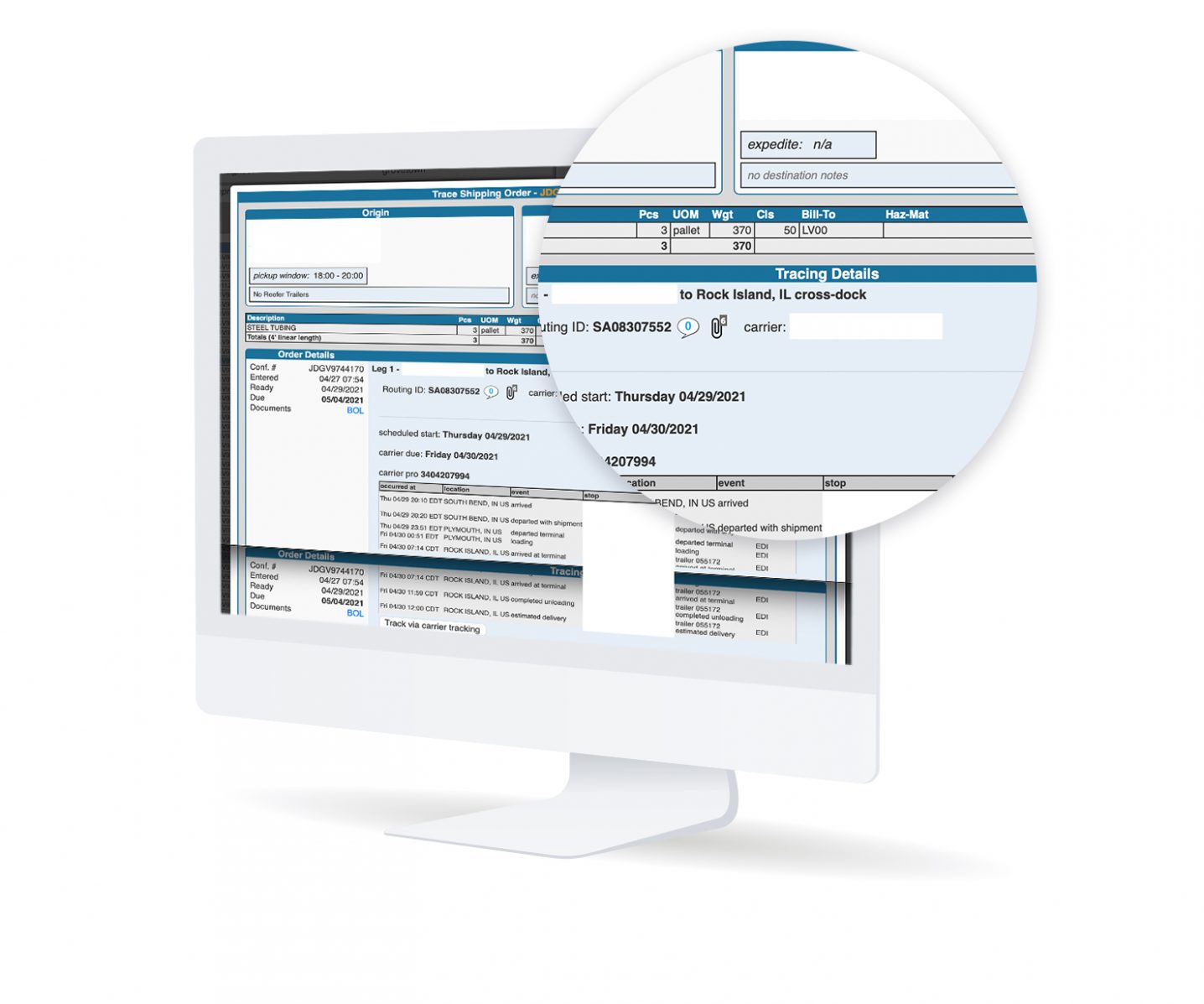 Highlights
One intuitive tracking view shows all legs of movement from origin through final destination.
System Driven Cross-Dock Routing
No longer do you have to pressure your suppliers and carriers with the responsibility of knowing where and how to ship to your inbound cross-docks. Load the business rules in the system and shipments get routed in real-time based on dynamic conditions to the correct cross-dock.