Solutions
Inbound Execution
Supplier shipping portal with PO integration.
Learn more about Inbound Execution options for your company.
Request a Demo
Features
Control Your Inbound Shipping
Fast and intuitive shipment entry – your suppliers will actually use it.
PO integration for part/PO visibility and ASNs.
Flexible routing logic to match your execution strategy.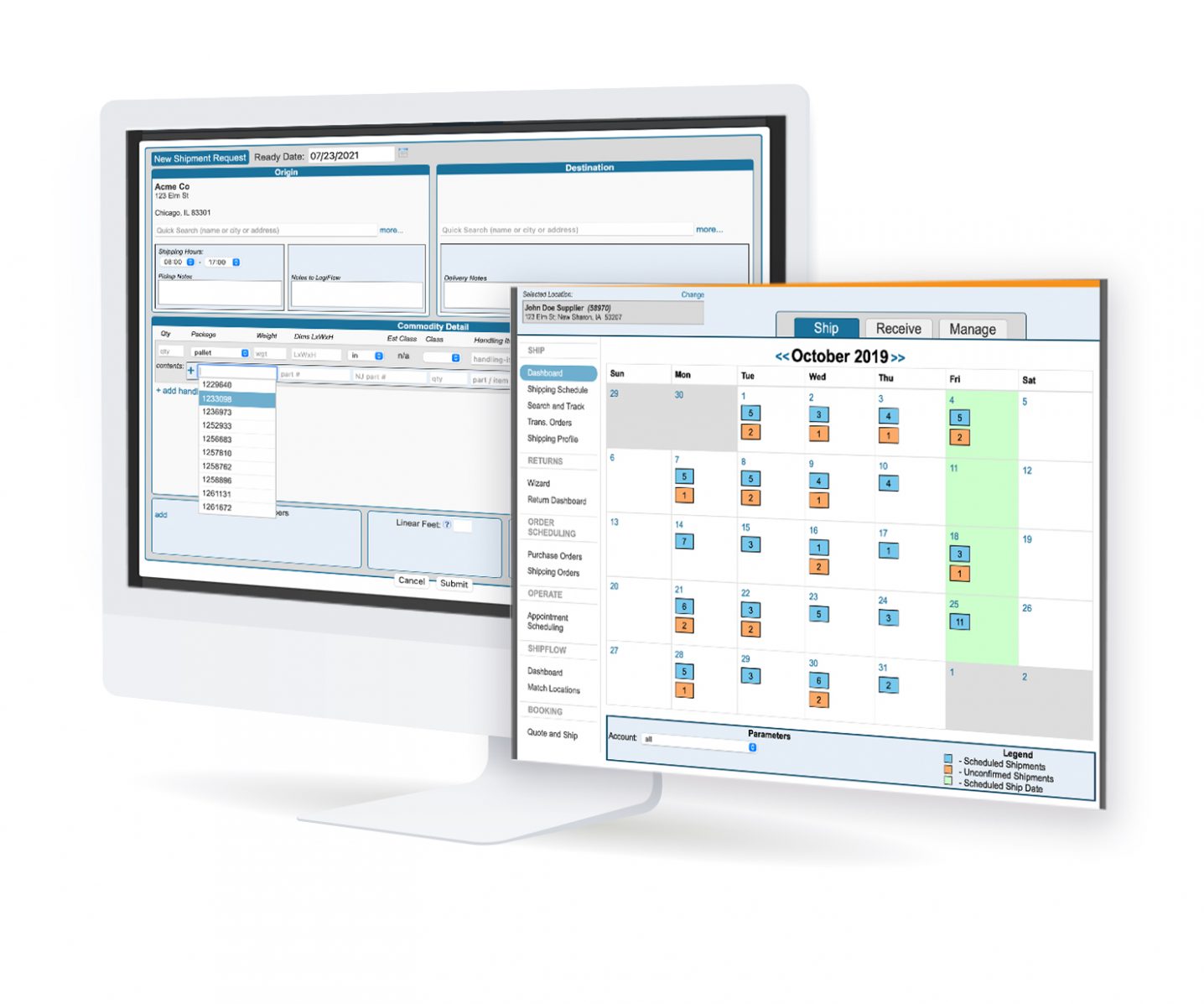 Highlights
The inbound solution optionally supports designated day-of-week shipping, to enforce consistent shipping and to lower transportation costs.
Simplicity = Compliance
Traditionally, inbound shipping processes suffer from lack of compliance and information inaccuracy. The reason for this is that too many inbound processes are cumbersome and confusing. Our entry process is simple and intuitive, and vendors embrace the process because it saves them time.
"From the beginning of our conversations, we were comfortable that LogiFlow shared our relationship values." "It wasn't just their innovative technology, it was their people and values that gave us the confidence to make a big change to their platform and services."