Solutions
Order Intelligence
Understand true end to end order cost and transit.
Learn more about Order Intelligence options for your company.
Request a Demo
Features
Order-Based Transit Platform
The LogiFlow platform is a true order-based system. It understands the specific orders on each shipment and can keep track of order lifecycle over multiple shipments.
Tracking and reporting can report on order specific details: due dates, final destinations, part numbers, etc.
Order level analyses: true cost of delivery, true total transit, alignment to order schedules.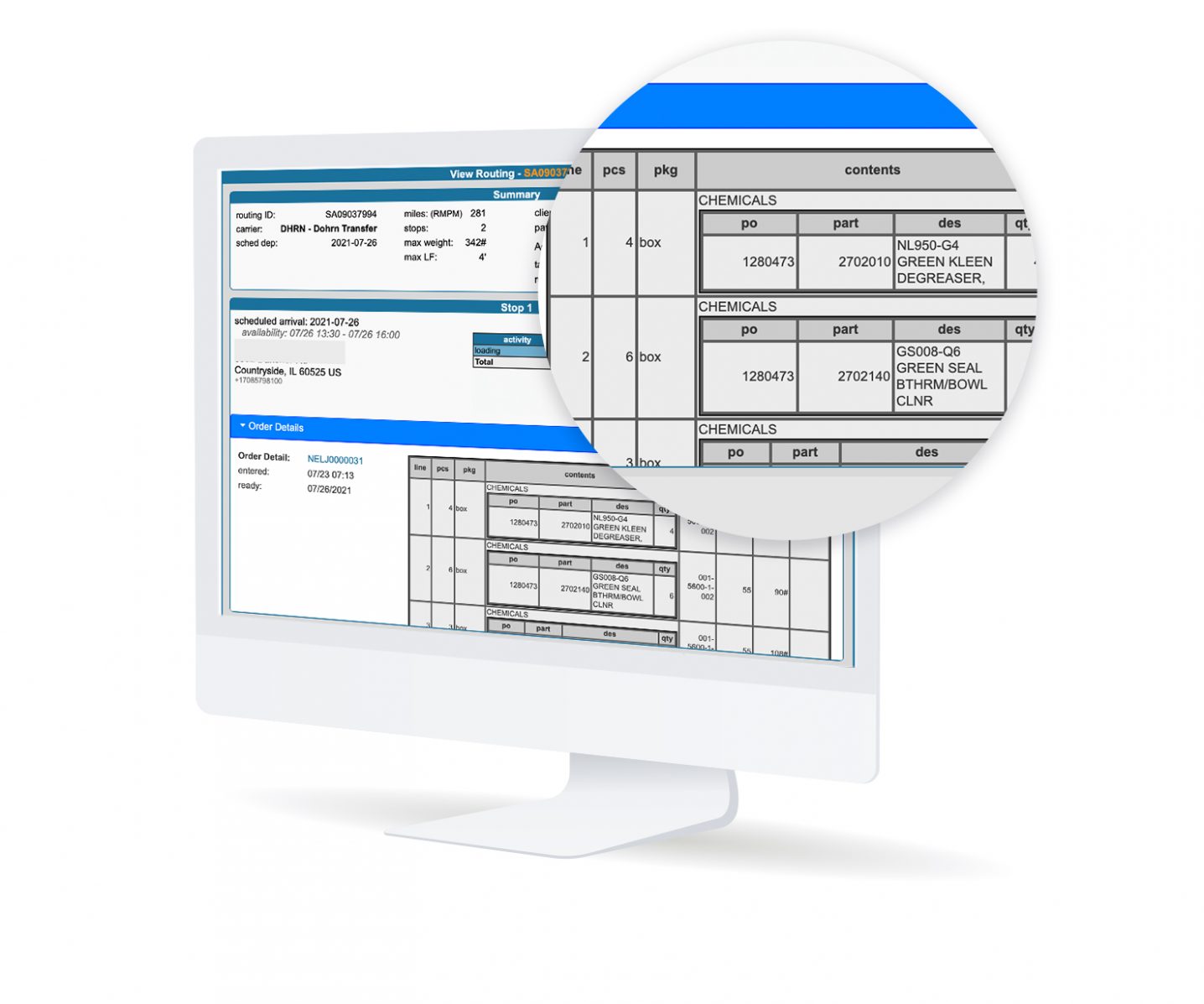 Highlights
Simply type in a part number to search throughout your transportation network for shipments containing that specific part.
True Cost Per Item
Traditionally, calculating true shipping costs per item has been a time-consuming process with too many estimates and assumptions. Because our platform is fundamentally order based, we keep track of each specific order's shipping lifecycle, no matter how many legs of transportation are used. This allows us to output true total shipping costs per order or per item as a native feature of the platform.