Solutions
Quote & Ship
Instant shipment quotes across all your carriers.
Learn more about Quote & Ship options for your company.
Request a Demo
Features
Informed and Efficient Shipping
Connect to all your carriers via API to compare costs and transits.
View expedited and volume quote options.
Solicit spot quotes with your preferred providers.
LogiFlow rate engine enables shipping even when carrier APIs are down.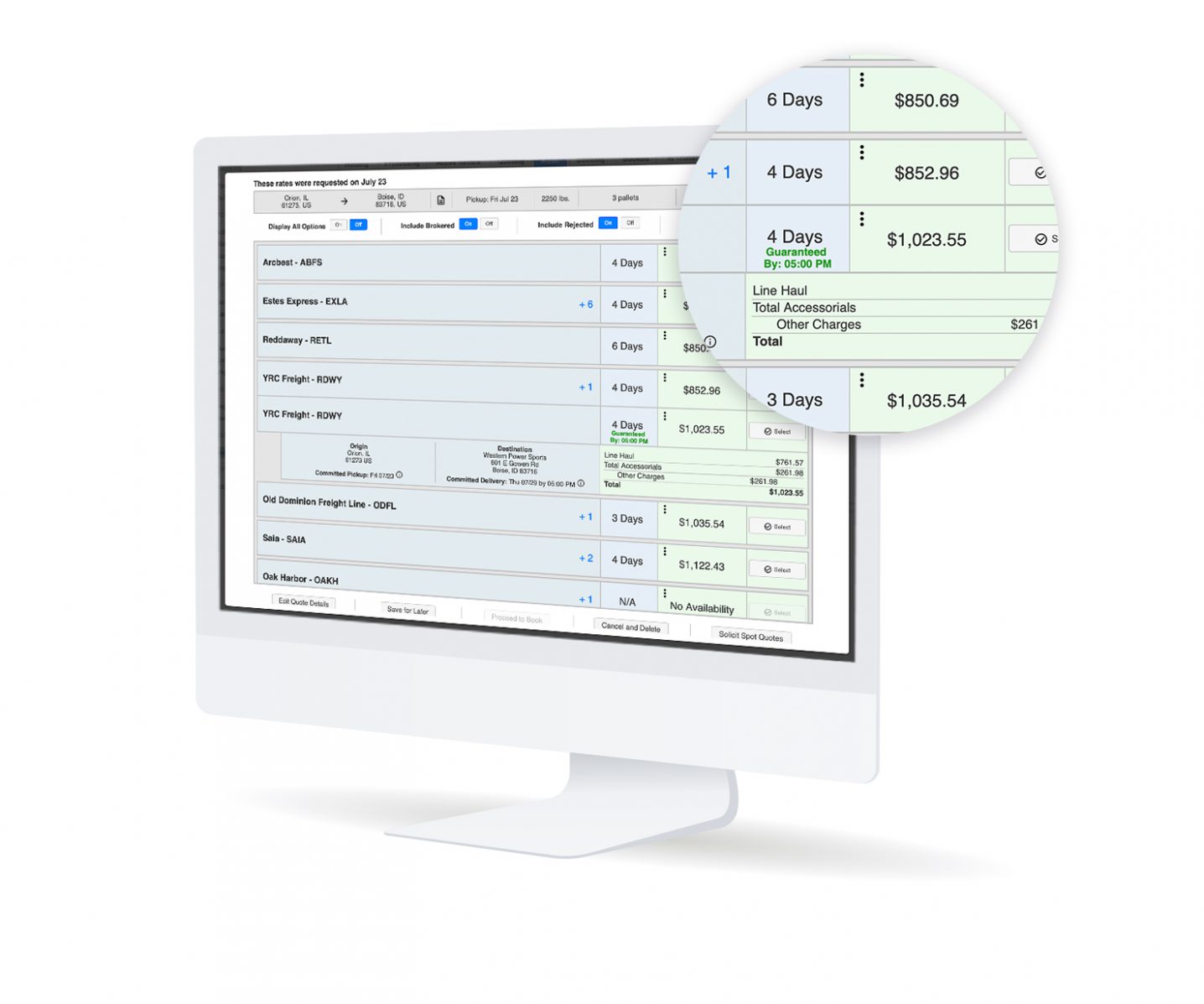 Highlights
The Quote and Ship entry form is both simple and flexible, allowing even specific time and equipment type requirements if needed.
Built-in address normalization
The Quote and Ship tool has built-in address normalization functionality. This helps you keep a clean repository of addresses and helps avoid address correction fees and mis-deliveries.
"LogiFlow's performance in 2018 was outstanding. Their technical support in an agile environment allows them to quickly adhere to Deere's business needs."