Solutions
Shipment Visibility
Tracking visibility with real-time locations and ETAs.
Learn more about Shipment Visibility options for your company.
Request a Demo
Features
Real-Time Visibility
LogiFlow integrates with your providers via API, EDI, or web portal.
Real-time visibility from tracking events including predictive arrivals.
Order integration allows LogiFlow to predict if your orders will arrive by due date independently of carrier transit.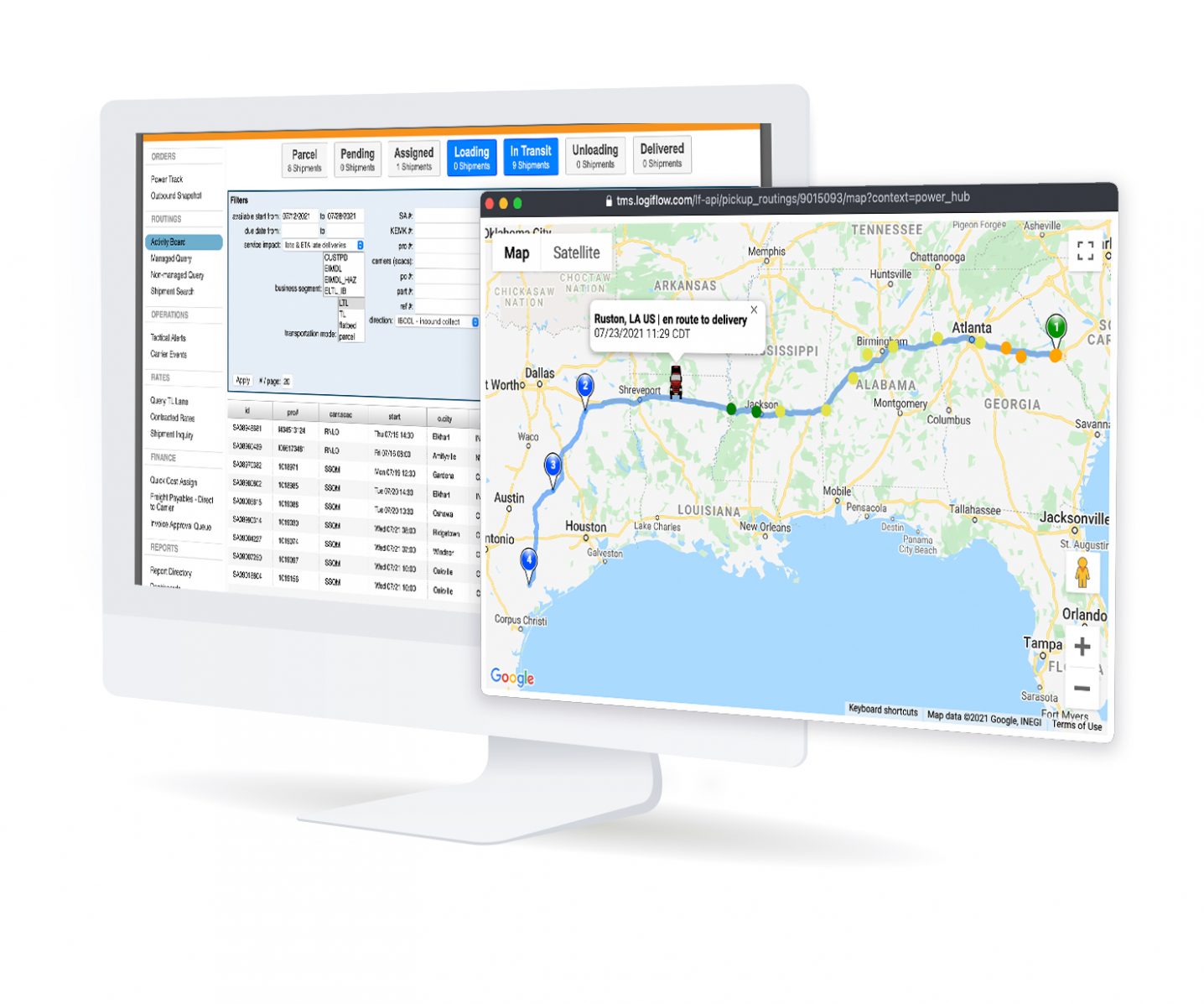 Highlights
Our Activity Board tool allows you to easily filter, query and sort all of your live shipments.
We Speak LTL
Too many systems try to treat LTL the same as full truckload. Our platform understands the fundamental differences in modes, including LTL terminal movement and how that impacts arrival timing and carrier service.
"Their keen focus on their customers has allowed them to develop and deliver a sophisticated, highly automated, and comprehensive transportation management system."